1. Go to user dashboard
2. Go to "Add New Listing"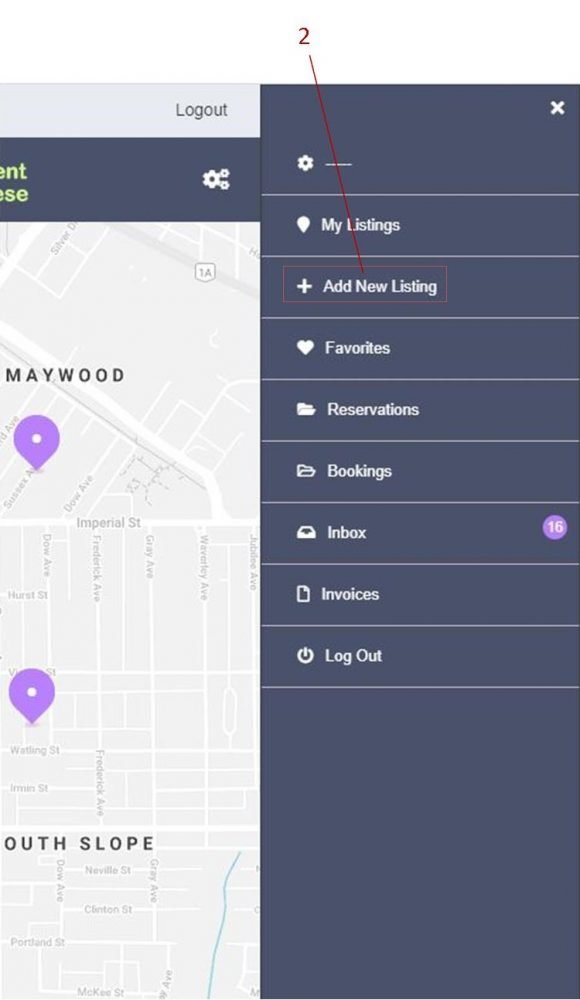 3. Fill in Description form
4. Save

5. Select price unit
6. Save Setting
7. Fill in main price if available
8a: Set custom prices as needed; 8b: Save setting
9. Add more custom prices if needed
10. Continuous to fill in extra prices if available
11. Save
12. Go to next page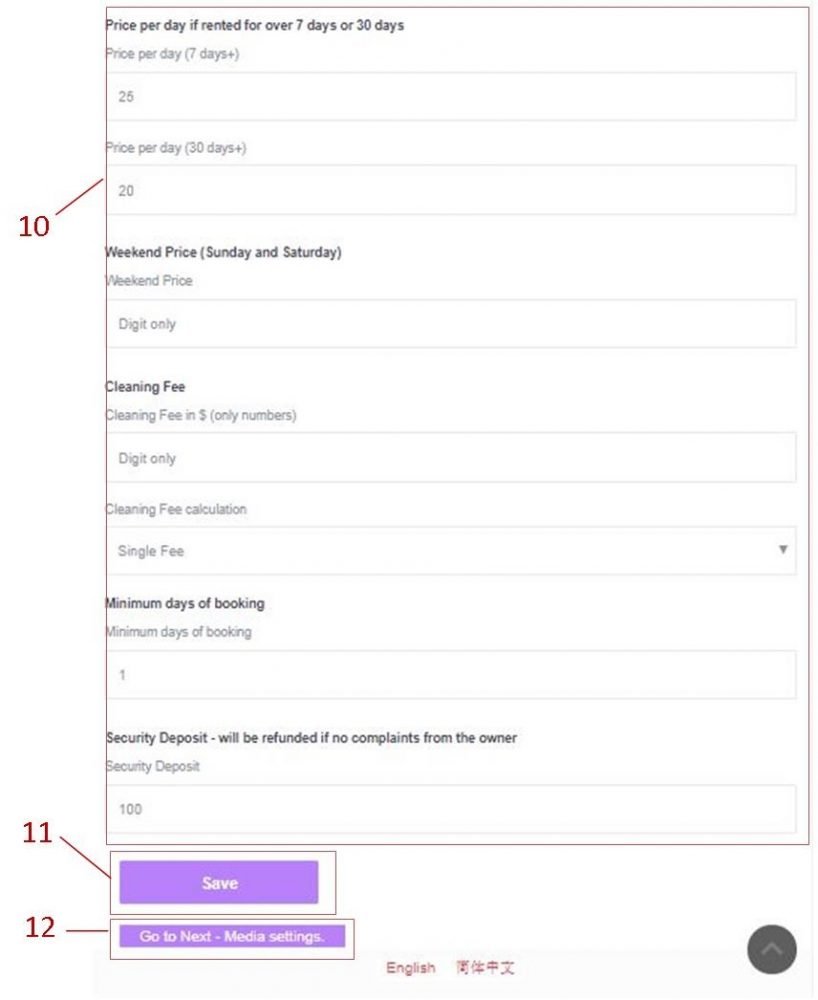 13. Upload and select images
14. Save
15. Fill in details
16. Set custom details
17. Add custom detail
18. Save
19. Fill in address ( optional )
20. Set a pin on Map.
Method 1 : Enlarge Map and Double Click the place on Map;
Method 2 : Enter the place's latitude and longitude into Form;
21. Save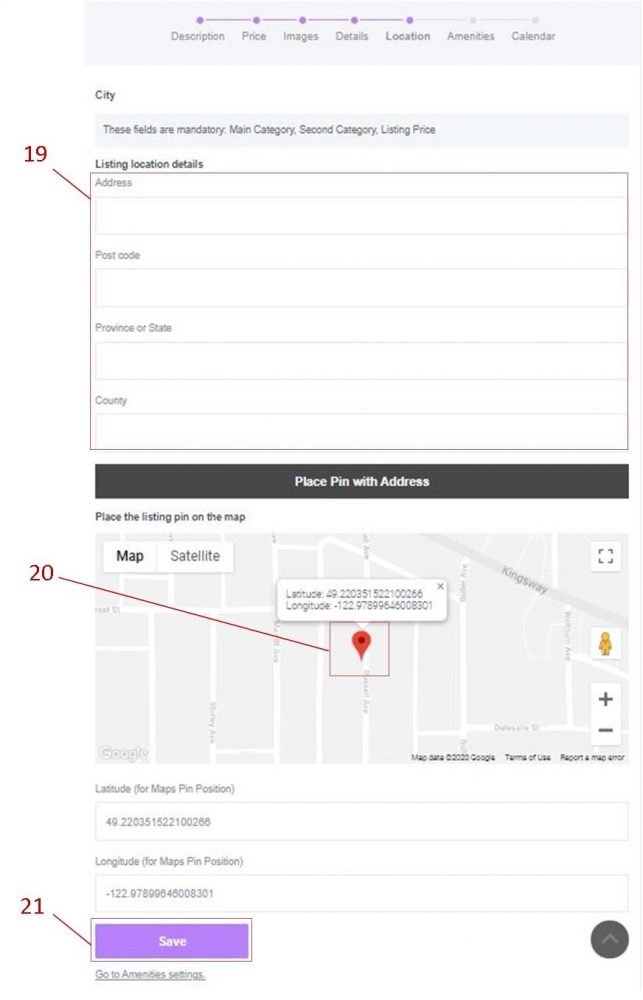 22. Select features as needed
23. Save
24. If you need to set unavailable date or time, follow steps as below.
24-1. For daily booking : Select which period is unavailable. ( Click 1 is Start date, Click 2 is End date)
Edit or delete these booked date :  Go to My Bookings -> Click on Cancel My Booking, then cancel your own bookings.
24-2. For hourly booking : click HERE for instruction.